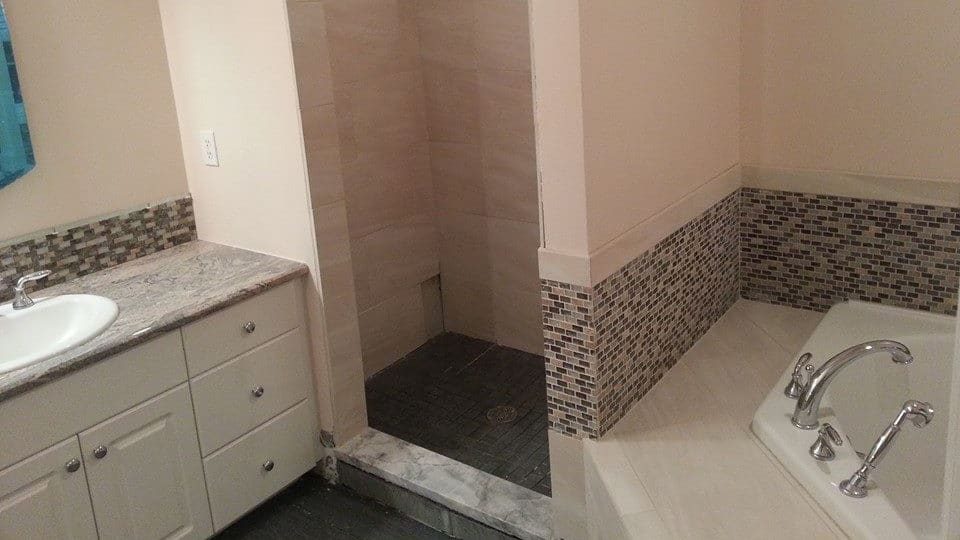 At Steel Penn, you can count on us for all of your bathroom remodeling needs. We understand that your styles may change over the years to keep up with modern trends. If you are looking for a way to bring your bathroom up to modern standards or add exciting new features, we can help you improve its style and functionality.
Whatever bathroom remodeling project you might have in mind, we will happily work with you to create the best possible result. At Steel Penn, we always stay right by our client's side from the very beginning of the project until its realization is complete. Rather than asserting our own vision (like some other contractors) we always make sure to work in conjunction with your ideas. The Steel Penn team has over a decade of experience so we guarantee to make sure that your completed project is very close to your idea and our very own high standards of production.
The Best Bathroom Remodeler for Your Home
In our experience, customers who hire Steel Penn for their bathroom remodeling needs frequently come back to us because they want to remodel another room or space in their home. Our team has what it takes to make all of your ideas become a reality, so start thinking of tile options, bath and tub choices, and sinks that would be perfect for your home!
We understand that a bathroom remodeling project can make living in your home a challenge. This is why we always keep your day-to-day living needs in mind while we are carrying out our remodeling work. We are committed to making sure that the remodeling experience is as smooth and enjoyable as possible for you from start to finish. Take a look at some of the most common bathroom remodeling tasks that we are hired for by our customers:
Frequently Asked Questions:
If you are comfortable with our team working on your home without you there, we are comfortable as well! Your project manager will review any special requests, such as containing pets, shutting off water, and emergency contacts.
Absolutely! Our team will work with your ideas to create a fully-functional, attractive bathroom using the materials and style of your choice.
Depending on the needs of your bathroom remodel project, it could take anywhere from an afternoon to a couple of days. Our team will discuss the details with you before starting any work.
The Evolution of Our Bathrooms Projects