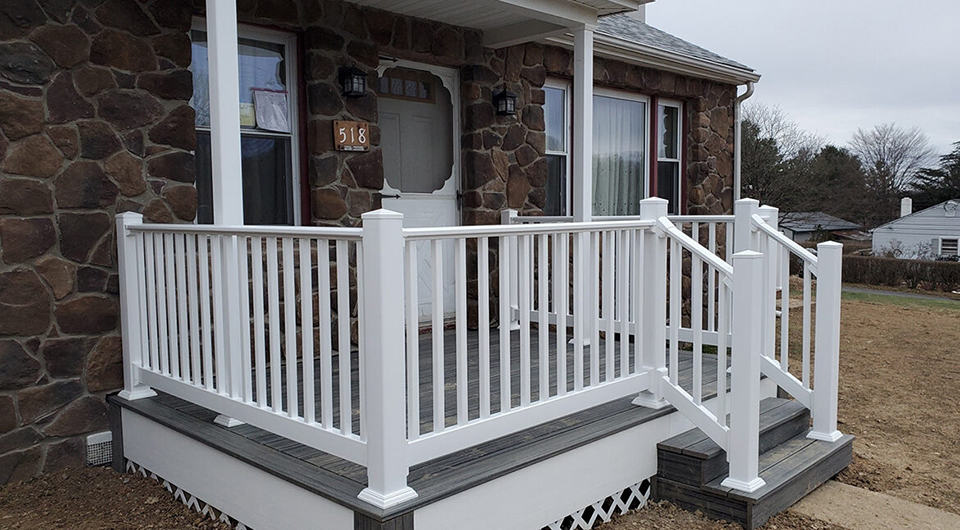 Are you thinking about adding a deck to your New Jersey home? Decks are generally considered to be a great way to increase the surface area of a home without actually constructing a new room. A deck is a great space for relaxing, spending time outdoors and even catching some rays in the warm summer months. If adding a deck is something that you would be interested in, Steel Penn Contracting can help. We have a team of professionals who offer a wide range of deck building services that are guaranteed to make you feel great about the new addition to your home. Our contractors are fully skilled and trained in deck building and we employ some of the best materials on the market. This allows us to execute the project according to your design specifications, making sure that the deck looks good in relation to the rest of your home and is well-adapted to its intended use. We take our job very seriously and we make sure that every single detail is executed correctly — from the initial design to the actual construction process — so that you are able to make the most of your deck for many years to come.
At Steel Penn, we have a team of experts who have spent over a decade building decks for our company. With their knowledge and expertise, we will be able to help build decking that matches the style, size and shape of your home. If you are considering building a deck, it is very important to think about the materials you would like us to use, as well as the design that would best suit your home. At Steel Penn, we only use the highest quality materials so that your decking will stand the test of time. Our deck builders do not only have knowledge of traditional woods, but also a range of different materials such as composite wood and other recycled plastics. Take a look at some of the most common types of decking that we are known for constructing:
Pressure treated decks are an excellent and popular choice because of their affordability and natural appearance. Treated decks are also resistant to rotting, termites and are an excellent option as a renewable, natural source. If you are on a budget but would still like a good quality deck, this type of decking is an excellent option.
Cedar decks are considered some of the most aesthetically pleasing decks on the market. Thanks to the natural characteristics of cedar wood, its durability as well as its resistance to rotting, decay and warping, it is a great option for many homes. However, this is definitely not a low maintenance option as it requires regular staining and treatment to keep its beautiful appearance.
Hardwoods are lower maintenance than cedars and boast a beautiful appearance with a range of different patterns and color hues. In addition, hardwoods are an excellent option thanks to their durability — they exceed the lifetime of cedar, pine and even some types of synthetic decking.
Capped composites are a great choice if you are looking for a deck that has mildew resistance, UV resistance as well as some anti-microbial properties that will keep it safe for use throughout the year. If you are looking for a low maintenance deck, this is a great option.
Deck Building Services for a Variety of Homes
If you are looking for a deck builder that will come to your home and conduct an in-home consultation about ways to enhance your outdoor living space, our team at Steel Penn is up to the task. For more information about our deck building services, feel free to contact us. We are happy to provide a free information session about the options that would best suit your home, so do not hesitate to speak to us today at 973-459-1357!
Frequently Asked Questions:
The Evolution of Our Deck Projects