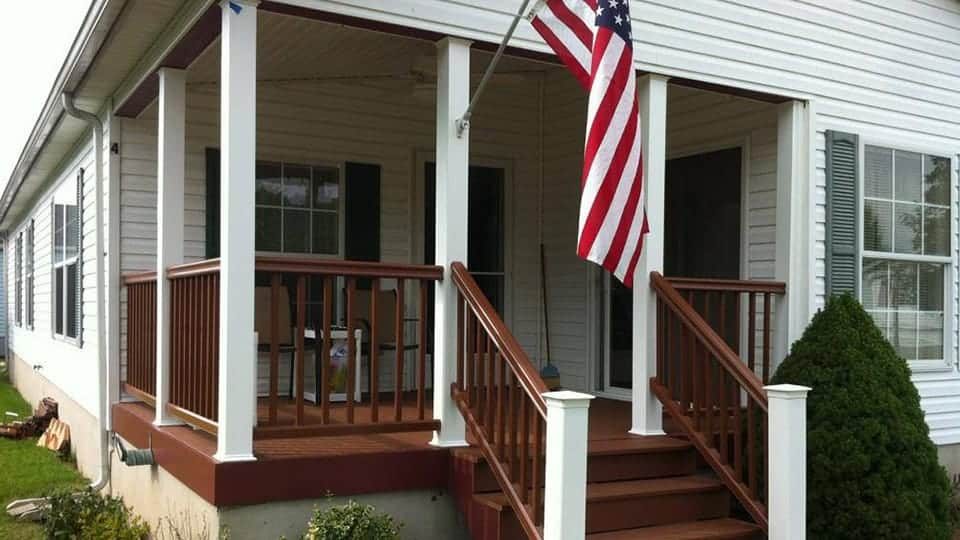 One of the best ways to boost curb appeal for your home and expand your living space is by building a porch! When you work with the construction team at Steel Penn, you can count on us for all of your porch construction and porch repair needs in New Jersey.
When you choose to build a porch with Steel Penn, you can trust that we are taking your best interests into consideration. We know that construction and exterior design trends change over the years, and we are always happy to help you stay up to date. If you had a well-loved porch for many years, but it is falling into disrepair, we can help you to repair, rebuild, or otherwise renovate it. If you want to add brand new features, we can do that as well.
No matter what sorts of plan you have to put a new porch on your home in NJ, the team at Steel Penn will work with you to create the perfect result. At Steel Penn, we always stay right by our client's side from the very beginning of the project until its realization is complete. Rather than asserting our own vision (like some other contractors) we always make sure to work in conjunction with your ideas. The Steel Penn team has over a decade of experience, so we guarantee to make sure that your completed porch is very close to your idea and our very own high standards of production.
The Best Exterior Contractor for Your Home
In our experience, customers who hire Steel Penn for their interior or exterior remodeling needs frequently come back to us because they want to remodel another room or space in their home. Our team has what it takes to make all of your ideas become a reality, so start thinking of style, design, and color of porch that would be perfect for your home! We are always happy to help you make the best decisions about materials choices, as well as evaluating the costs and benefits of different options. For example, while composite materials cost more initially, they require less maintenance over time, making them a popular option for those who don't want to be bothered with yearly maintenance. On the other hand, wooden porches are more affordable, but require upkeep over time to maintain their beauty. Do you have a loved one who needs an accessible porch? We can make it happen!
Here are some of the most common porch installation and rebuilding projects that our New Jersey customers request:
Frequently Asked Questions:
Permits are needed to build a new porch. We will work with the customer to file the permit paperwork, schedule inspections, and keep the customer posted on inspection outcomes.
Absolutely! Our team will work with your ideas to create a fully-functional, attractive porch using the materials and style of your choice whenever possible, or advise otherwise if we can't make it work.
Depending on the scope of your project, it could take anywhere from a day or two up to a week. Our team will discuss the details with you before starting any work.

The Evolution of Our Porch Services