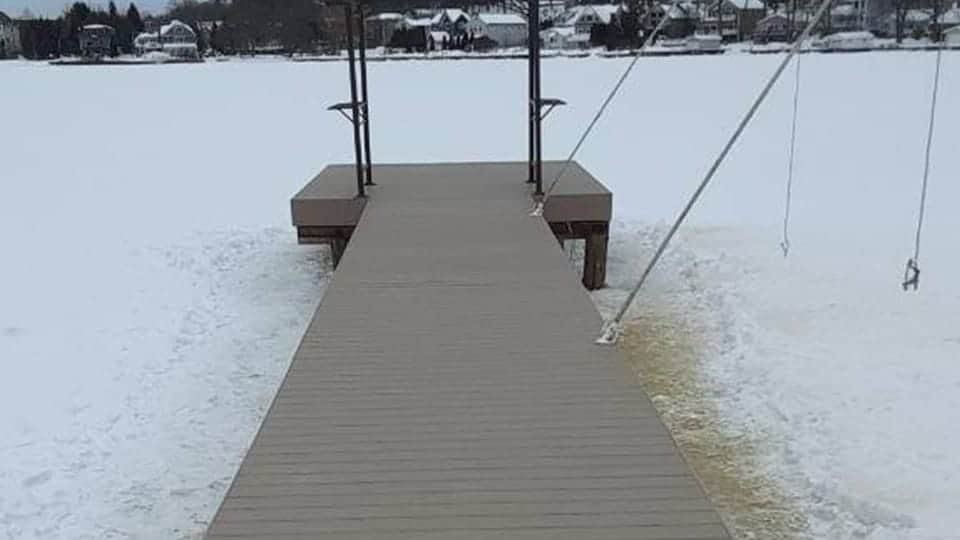 Whether you are interested in building a new dock or replacing your existing one, Steel Penn has some of the best and most affordable options in the New Jersey area. If you are interested in saving money and building a dock in as short a time as possible, contact our team of dock building specialists for more information. If you are considering building a dock, keep in mind that you will have to apply for a Dock Permit as all residential and commercial docks have to be approved by the relevant authority in the New Jersey area.
Steel Penn Contracting -- New Jersey's Dock Builder
Interested in finding out more about the different types of docks available to choose from? Take a look at some of the docks that we have built over the years and how you should go about choosing the type of dock that is best for you:
Stationary docks are an excellent option for areas that experience rough conditions. They are able to withstand some of the largest waves by allowing water to pass through the dock's legs. When you opt for a stationary dock, it is important to put a mechanism in place to avoid the appearance of corrosion. For instance, these types of docks are frequently placed on wooden pilings that have permanent bases.
Portable docks are an excellent option for areas that have inclement weather, periodically requiring the dock to be removed from the water. However, in order for this dock to be properly built, the conditions have to be just right. For instance, it is important to either have a relatively firm lake bottom or a gradual slope.
A floating dock is a great option for water levels that fluctuate and where the dock remains in the water throughout the year. Floating docks generally have to be anchored by a number of ramps, cables or anchors.
Dock Building Services for Different Customers
At Steel Penn, we are happy to build different types of docks based on the personal preferences and needs of our customers. We understand that no two docks are the same because docks must match a person's lifestyle, personal taste and the intended location of the dock. Although aesthetics are often a priority for our customers, we have to stress that it is also important to consider the necessary maintenance of the chosen material. For instance, while wood always looks great, aluminum is durable, doesn't rust and is low maintenance. If you are interested in getting the best of both worlds, we recommend combining the two.
For more information about building your own personal dock, feel free to contact our team at Steel Penn. Our team of dock builders has extensive experience building different types of docks for a wide range of customers in the New Jersey area. Our docks are always made from high quality materials and have been known to be wave-resistant and long lasting. For a free consultation, get in touch with us for more information today at 973-459-1357!
Frequently Asked Questions:
The Evolution of Our Dock Projects