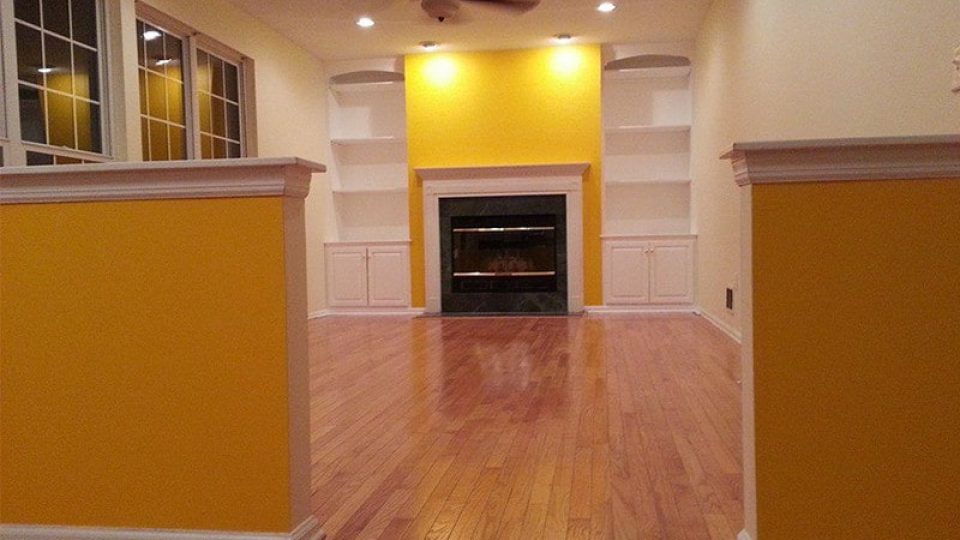 At Steel Penn, you can count on us for all of your home remodeling needs. We understand that you might not want to move from your home even when you grow tired of your interior space and ready for a different style. If you are looking for a way to stay in your own neighborhood and keep all of the wonderful memories that you have built in your home, we can help you improve its style and functionality.
Whether you are interested in remodeling one space — like your kitchen or your bathroom — or making a room addition, we are at your disposal. Whatever the project you might have in mind, we will happily work with you to create the best possible result. At Steel Penn, we always stay right by our client's side from the very beginning of the project until its realization is complete. Rather than asserting our own vision (like some other contractors) we always make sure to work in conjunction with your ideas. The Steel Penn team has over a decade of experience so we guarantee to make sure that your completed project is very close to your idea and our very own high standards of production.
The Best Home Interior Contractor for All of Your Needs
In our experience, customers who hire Steel Penn for their remodeling needs frequently come back to us because they want to remodel another room or space in their home. Whatever your remodeling needs, our team has what it takes to make all of your ideas become a reality.
We understand that a large-scale remodeling project can make living in your home a challenge. This is why we always keep your day-to-day living needs in mind while we are carrying out our remodeling work. We are committed to making sure that the remodeling experience is as smooth and enjoyable as possible for you from start to finish. Take a look at some of the most common remodeling tasks that we are hired for by our customers:
Details About Home Interior Remodeling Services
Are you interested in refurbishing or remodeling your home but you're not sure where to start? Remodeling your entire home might seem like too big of a project so you might want to initially focus on one room. Take a look at some of the most popular choices for our customers:
In this day and age, it is becoming much more common to work from home. Your job might not require you to go into work every day or you might have to put in some extra hours when you get back from work. While you could certainly work at your dining room table or in your living room, productivity levels go up when you have a designated work space. If you have kids, this space could also be very useful for doing homework or school projects.
The older you get, the more stuff you have, no matter how hard you try to throw it out. The best way to keep track of what you have is to stay organized and a closet is one of the best places to do so. Having a custom closet also means that you can organize your belongings as you best see fit.
Entertainment centers are excellent if you're looking for a place to gather your whole family. Whether you are looking for a place where you can watch a movie with your family or play video games, an entertainment center is an excellent choice.
Whether you are looking for a way to remodel your home but you're not sure how to go about doing so, or you have a clear plan for what you'd like to see, Steel Penn Contracting can help. We have years of experience in assisting a wide variety of customers with different types of projects. For a free consultation, do not hesitate to contact our team for more information at 973-459-1357!
Frequently Asked Questions:
The Evolution of Our Home Interior Remodeling Projects
All
Home Interior Remodeling